Resume Writers and Career Coaches, let me just say, "I've been there and I get it!"
If you have landed on this page, it's because you want to start or grow your resume writing business and/or career coaching practice.
You are looking for your BEST next step and don't have time to make mistakes.
I could say all kinds of fancy things to you, but here's the truth about what we help you do:
Get everything in ONE place to get off the hamster wheel, earn 6-figures without stress, develop in-demand skills, get certified, and make your prospects eager to hire you.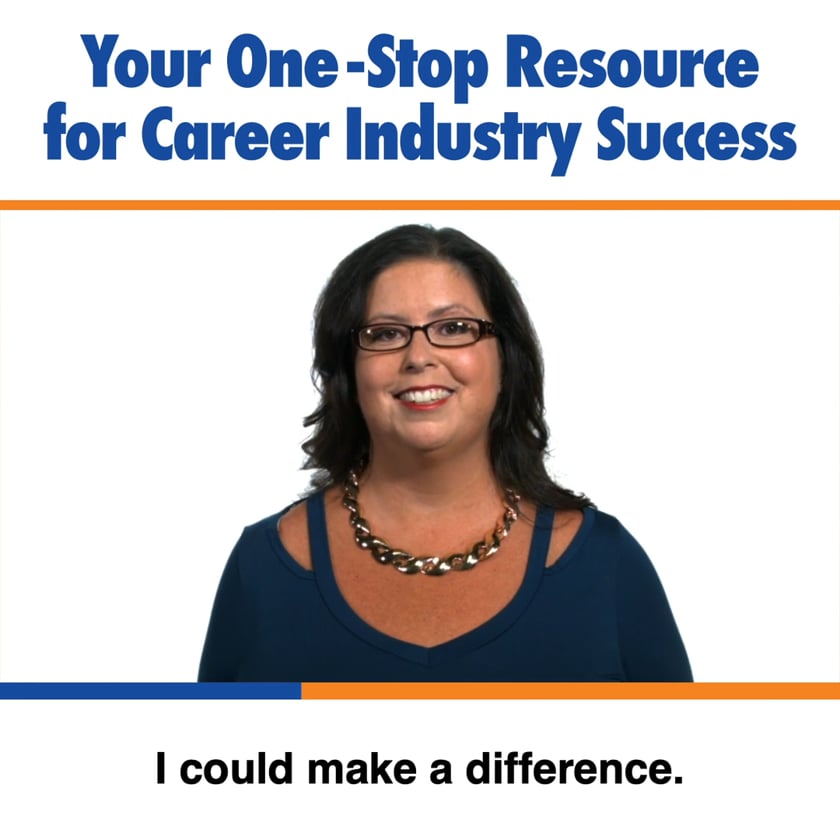 Our members who follow our done-for-you scripts, tools, strategies, and engagement plans are saying:
It started out really simple.
I was an introvert with a dream who was trying to find a way to write and make a difference, but not have to talk much to people or, please no, have to sell.
But writing jobs weren't thick on the ground back in the 90s.
And, let's face it, working for someone else is no fun.
If you've ever had to crush your creativity in a cubicle environment, bust your butt for a 23 cent raise, or been told, "if you have time to lean, you have time to clean", you know what I'm talking about.
Yes, at 24 there was already a lot of "life" experience driving me to be successful.
Who is the "I" in this equation?
My name is Laura DeCarlo, and I joined the Professional Resume Writing and Research Association (PRWRA) in the year 2000, was drafted onto their leadership team after receiving the most points in their first-ever resume writing competition, and went on to become President in 2004, transitioning PRWRA into the Career Directors International it is today.
Yes, I catapulted my business to 6-figures within the first 2.5 years, but it wasn't a snap of my fingers.
Sometimes I could be found working away at my desk and mumbling, "There's a pony in there somewhere" or occasionally even crying about how I, "didn't want to die this way".
All I knew was that I:
Didn't want to have a boss limiting my potential and making me do boring stuff on their schedule and;
Had unlimited potential to get everything I wanted if I could just figure out this entrepreneurial stuff.
I consumed a lot of Zig Ziglar and Tony Robbins in the beginning.
My mantras became:
"To get what you want in life, simply help enough other people to get what they want".
"If others were doing 2-3 speaking gigs a month, then I was doing 30, since I wanted to rise to the top as fast as I could".
It was exciting but also overwhelming.
Let's be clear that some stuff worked and some stuff didn't.
But I stayed in the fight and I did figure it all out, making it a repeatable, easy process.
That process includes such items as:
Clear strategies for writing vivid, visual resumes that win awards and make clients hungry to hire you.
Script on how to present, package, and close 4-figure packages of resume and career services, 94-97% of the time, without ever actually having to be salesy.
Simple presentation script that gets audiences excited and fills your calendar with appointments.
Critical spin to apply to a perceived weakness to ensure you always come out on top with prospects.
Methods and scripts to ensure your resume never gets blamed as the problem and that turns unhappy clients into repeat buyers.
Process for building a 55%+ referral base with clients.
Strategy for getting clients to feed you metrics-driven testimonials that make prospects eager to hire you.
Easy proposal process that lets you land 5-6 figure transition assistance contracts with corporations and government agencies.
Tools for readily teaching clients hidden job search, interviewing, and job survival strategies.
Pathways for turning challenging client histories into winning job search and resume processes.
I bet you are wondering how one person's knowledge spawned an entire organization.
First off, it did but it also didn't.
I'll start with how it did....
Every time I would go to a conference I'd end up talking to career professionals who were stuck. 
There are ALL kinds of stuck:
how to turn a resume writing job into a business ... how to raise prices (and get them) ... how to package services ... how to publish a book ... how to create graphically enhanced resumes ... how to win industry awards ... how to get resume clients into coaching ... how to land corporate transition gigs ... and even, how the heck I was doing all this stuff and still taking Fridays off.
Not only were they stuck, they didn't realize just how much easier (and more profitable) it could be with a few tweaks!
Without that peer contact and desire to help others, I might never have realized how unique, but also repeatable, my strategies actually were!
I'd just been going along, minding my own business and coming up with processes to circumvent my "I don't wanna sell or be let down" philosophy. It was a nice way to leapfrog that desired 6-figure mark that once had seemed so far off.
But the truth is that my processes worked for everyone who was willing to try them.
And most of them were super easy!
And I LOVED seeing my colleagues get to be so successful, confident, and excited!
Plus the timing was great, because I was starting to want to give back as my business shifted thanks to having 55 professional association resume expert contracts, nine writers, two coaches, and as many as 297 inquiries a week.
My heart was tugging me to this new path of helping my colleagues see how easily they too could be wildly successful.
It absolutely drove me crazy that someone would help their new graduate client, who had no experience, land a $140K job, yet be scrambling to make ends meet and working nights and weekends  with their $300 resumes that everyone thought were "too expensive".
How many times did my colleagues have to hear from their clients, "You saved my life (my marriage, my family, my home)" before they found a way to take back their time and make what they were worth?
So CDI and the career superhero were born.
But you will never hear me say I did it all on my own. That's not what makes CDI great.
And this is the second piece about what makes CDI so unique in the value it brings our members...
Success is about processes, yes, but it's also about surrounding yourself with the leaders in your field, looking outside your arena for brilliant new ideas and intersections of talent, and consuming knowledge to be at the top of your game.
It's absolutely about embracing there is NO ONE WAY to do something and that different people need different strategies to succeed.
We will never say you "must" do something a certain way.
Instead we'll show you the paths of least resistance trekked by 6-figure-plus industry leaders and colleagues, and let you pick YOUR way.
Thus CDI continues to offer this edge to our members by seeking out the best and brightest to create our member master class webinars and teleclasses, lessons, and courses.
It's very true that you're success can be summed up by the people you surround yourself with!
I myself have also been known to attend and complete as many as 45 training and certification programs in a year so that I can forecast trends and continue to bring CDI members the content they need to be successful.
At CDI we want to surround you with people who are hungry for success, no matter WHAT they have already achieved.
Success isn't just for job seekers and we are here to give you everything you need to make this an awesome journey!
Truly what's most important is that the results speak for themselves: 
CDI MEMBERS EARN
2-3 TIMES THE RATES
OF THEIR COLLEAGUES
What Exactly Do You Get When You Join?
CDI members gain access to a host of industry-exclusive resources, tools, and opportunities that are fine-tuned to accelerate your success:
Master Classes (Webinars and Teleseminars) on resume writing, business development, marketing, business management, job search, online ID, interviewing, and much more (more info). Free
Best Practice Tip Sheets ready to download with step-by-step advice to leap-frogging past your biggest challenges whether in business, resume writing, or career services (more info). Free
Industry-Leading Certifications and Training in the hottest trending areas of resume writing and career services. Fee
Learning on Demand with instant access to over 80 hours of online/MP3 expert webinars and teleseminars (view list). Free
Exclusive Reports and insider secrets on industry business, resume writing, online identity, and key areas that lead to your success (view sample report). Free
Award Competitions which exclusively position your business as a leader and create a business magnet for new clients (learn more). Fee
Access to Subcontracting Opportunities and Industry Masterminds with interactive forums and specialty groups for networking, problem-solving, referral opportunities, and growth. Free
Enhanced Visibility to Job Seekers via multi-point searchable database, blog authorship (4000+ unique hits), press releases, and marketing, publishing and social media opportunities. Free
Hottest Trends, Tools, Tips, and Opportunities delivered to your email with monthly Core Classes and Great Industry Resources. Free
High Octane Learning and Networking with CDI's Entrepreneurial Success Secrets for resume and career pros (learn more). Fee
Suite of Resources at your fingertips, from contracts and agreements to marketing plans, PowerPoint presentations, and resume and profile tools. Free
Exclusive Discounts on High-Powered, Laser-Focused Consulting (1-1 program learn more) or (group learn more). Fee
Exciting Opportunities to Contribute and Network with a variety of fun, educational, and engaging volunteer roles that put your name on amazing member resources. Free
Member's Logo and e-Certificate to proudly display your affiliation with CDI and show your prospects you are on the cutting edge. Free
Still not convinced CDI is your golden ticket to career industry success?
Taste Test These Eight Free Gifts and More!
Take a sneak peek into eight (8) previous member benefits, our free master's video tip series, and more. That's like getting almost three months of membership benefits free! These are just a sampling of what CDI members receive week after week from their memberships.
Access these gifts now:
Gift #1: Step-by-Step Graphic Logos for TORI-Winning Resumes (Video Master Class)
Gift #2: Size Matters in Resume & Career Service Sales Consultations | Easy Process to Close More (Core Lesson)
Gift #3: Best Practice Tips for Landing & Working with Executive Job Seekers
Gift #4: Creating an Employment Reference Page Best Practices Tip Sheet
Gift #5: Done-for-You Resume Critique and Quote (Core Lesson)
Gift #6: Documents & Services Job Seekers Need You to Sell Them (Tip Sheet)
Gift #7: How to Publish Your Book or E-Book (Audio Master Class)
Gift #8: Deeper Look Into Handling "My Resume Doesn't Work" without Refunds (Core Lesson)
+ Master's Video Course for Resume Writers & Career Coaches Who Want to Close 3- to 4-Figure Sales for a Stress-Free, 6-Figure Income
IT'S TIME TO HAVE THE LIFE
AND CAREER YOU WANT
FOR LESS THAN A DOLLAR A DAY
Sign up for Annual Membership and Save $80 (regularly $347) or Select the Monthly Option!
This is the level most career and resume professionals will select
If you know you want to take your business and your skills to the next level, then CDI is here waiting for you! 
Stop getting confused, sidetracked, and misled from outdated advice or strategies from so-called experts who can't back up the talk with results.
It's time your membership ROI got you more than a membership logo and a monthly newsletter.
Everything CDI does is built to make you super. So I hope you will come fly higher with us today!